Packing your suitcase ready for your summer hols? Don't forget to slip in the odd paperback or two for your kids. Starting off with our favourite reads so far in 2018, here are the books we can guarantee your kids will love!
Children of Blood and Bone by Tomi Adeyemi. Children of Blood and Bone is the debut novel of Nigerian-American writer Tomi Adeyemi. Already signed up for movie production, it's set to be the big YA fantasy novel of 2018 and it's a fantasy novel with a notable difference. Tired of the prevalence of white faces in genre fiction, Adeyemi created a band of black heroes and allies. One of my absolute favourites this year. Teen/YA.
After the Fire by Will Hill. What happens to the child survivors of a brainwashing cult? How do they begin to process the horrors they have seen? Loosely based on the Waco siege of 1993, After the Fire by Will Hill is a stunning depiction of the lead-up to and aftermath of an armed siege on a Texan cult compound. This highly original novel has scooped the YA Book Prize 2018, and is undoubtedly the best book I've reviewed so far this year. Teen/YA.
The Secret of the Night Train by Sylvia Bishop. Max Morel is a true Parisienne, lucky enough to live within sight of the Eiffel Tower, and the best pain au chocolat shop ever. But her life feels small; never has there been a girl more ready for grand adventure. Little does Max realise that she is one fateful phone call away from being swept aboard an intoxicating night train ride across Europe, one that will include international jewel thieves and undercover detectives. Hold onto your hats! 8-11 Years.
Stories for Boys Who Dare to be Different by Ben Brooks. Stories for Boys Who Dare to be Different, offers an inspiring array of alternative heroes and tales. Dragon slayers and football goal-scorers are so last season. Here we meet dancers and poets, campaigners and philanthropists. Although some of our heroes are defined by their occupation, many aren't. Instead, their stories are of resilience and determination, often in the face of towering adversity. 8-11 Years.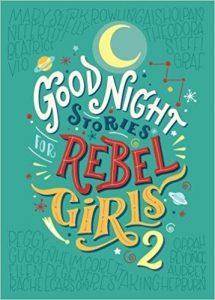 Goodnight Stories for Rebel Girls 2 by Elena Favilli and Francesca Cavallo. Volume One of Goodnight Stories for Rebel Girls, a collection of 100 tales of extraordinary women, was one of the publishing sensations of 2017. Showcasing real women of courage and ingenuity, and riding the wave of the zeitgeist, the authors produced a beautiful factual book that has been translated around the world. A wonderful thing then happened, a clamour of readers' voices calling for more tales, and offering up their own heroines. Here, in Volume Two, we see the results of a very happy collaboration. 8-11 Years.
The Lifters by Dave Eggers. Imagine if the ground beneath your feet was riddled with tunnels, home to a predatory and 'voracious underground hurricane that thinks and feels' its way to destruction. Heavy stuff. This scenario is visited upon 12-year-old Gran Flowerpetal in this new book from the brilliant Dave Eggers. His first foray into children's fiction, The Lifters presents us with a spirited and magical adventure, and the ever-popular theme of kids having to take charge and save the day. 8-11 Years.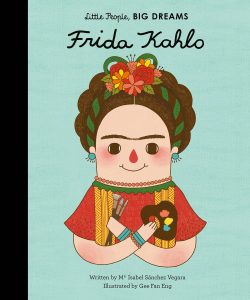 Frida Kahlo by Isabel Sánchez Vegara. With a nod to the V & A's enthralling summer exhibition of Frida Kahlo's personal artefacts, I've chosen to highlight Frida Kahlo by Isabel Sánchez Vegara, one of the most iconic artists in history. My hunch is that of all the artists that kids may engage with, this colourful Mexican, with her flamboyance and drama, is a surefire winner. Aimed at our youngest readers, this charming book works as an accompaniment to an exhibition or a stand-alone introduction to an inspirational character. 5-8 Years.
Here's a trio of lazy reads, the only rule being that they don't over-exercise the brain, and deliver excitement or laughs, and sometimes both at once!
The Private Blog of Joe Cowley: Straight Outta Nerdsville by Ben Davis. 'Too old for Wimpy Kid? Meet Joe Cowley'. A fitting tag line to lead us into the fourth instalment of this series. 16-year-old Joe and his band 'Sound Experience', move to London, in pursuit of stardom and cosmopolitan living. A squirm- inducing comedy of embarrassment is to follow. Teen/YA.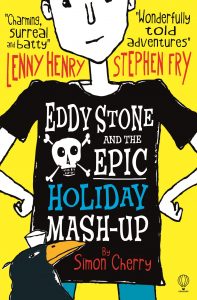 Eddy Stone and the Epic Holiday Mash-Up by Simon Cherry.  A pirate is sitting in Eddy's gran's bath. Eddy has been having the most rubbish holiday in the history of holidays, and excitement is well overdue. Shortlisted for the Laugh-Out-Loud Awards 2017 (the 'Lollies'), Eddy Stone's riotous adventure is surely a major contender. 5-8 Years.
One of Us is Lying by Karen McManus. Imagine some ingenious kid setting up a high school gossip app. Imagine said kid being of unfortunately malevolent character, and taking great pleasure in posting his fellow students darkest secrets online. Containing romance, intrigue, and potential murder, it's compelling reading, and also remarkably easy on the brain. Teen/YA.
Is there a better time than holiday time to ignite debate round the dinner table? Three controversial reads for teens. Encompassing police brutality, gang warfare, drugs and suicide, your teen reader is sure to proffer some strong opinions.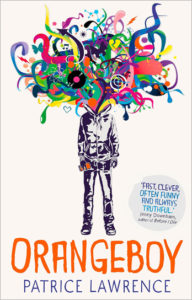 Orangeboy by Patrice Lawrence. Just announced as Waterstone's Older Fiction category winner 2017, Orangeboy is a maximum impact read. It tells the story of 16-year-old Marlon, who gets sucked into a teen gang vortex of drugs, violence, and ultimately, a dicing with death. Is he strong enough to stand firm against the gangstas who would crush him and those he loves? Teen/YA.
13 Reasons Why by Jay Asher. Hannah Baker is dead. She committed suicide two weeks ago, shocking her local community. But there are thirteen reasons why she died, and she wants Clay Jensen to know what they are. The buzz around 13 Reasons Why has been huge. First published a decade ago, public interest has been reignited by the recent 13-part Netflix series, rocketing it into the bestseller charts. The TV-series has generated a lot of controversy, and we feel that the book has a softer impact and can be useful for kick-starting a difficult conversation with your teenagers. Teen/YA.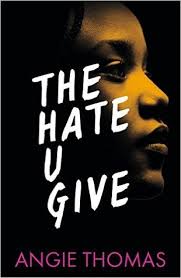 The Hate U Give by Angie Thomas. Starr's best friend, Khalil, is murdered by a police officer, in front of her eyes. Khalil, a young black man, is unarmed. The officer, who is white, shoots Khalil in the back. In this electrifying new YA novel, we join Starr, in her fight for justice against the hostile might of the U.S establishment. Teen/YA.
Are you lucky enough to have a dreamy, sensitive and curious child in your life? Here's a trio of books just for them, sprinkled with magic, empathy, and a dash of melancholia.
When Marnie Was There by Joan G. Robinson. A self-proclaimed outsider, Anna's days are spent quietly dreaming. Her imagination is rich but her days are lonely. Until that is, the bewitching Marnie appears, and over the course of one long hot summer, opens Anna's timid heart to friendship. It's now 50 years since the publication of When Marnie Was There. It's an achingly beautiful minor classic, and I've never understood why it isn't better known. 8-11 Years.
The White Tower by Cathryn Constable. The White Tower tells the story of Livy, a lonely, bereaved girl, trembling on the edge of adolescence. When her father becomes the librarian at ancient, hallowed Temple College, Livy is granted a scholarship there. A marvellous tale of alchemy, magic, and villainy unfolds. 8-11 Years.
The Rooftoppers by Katherine Rundell. Winner of the Blue Peter Book Awards 2014, this is a fantastic adventure story with a speedy plot, keeping children hooked till the very last page. It's full of life-affirming messages: 'Never ignore a possible' is young Sophie's war cry as she battles to find her real mother – we have to fight for our dreams, she shows us. 8-11 Years.
Haven't found what you're looking for? Visit our Young Readers section for more excellent children's books.
Happy summer from Kirstin at Bookstoker!