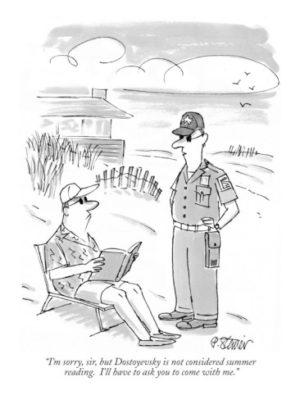 So now that the summer holidays are in sight, what will you be reading? The good news is that while we've all been locked up at home, some fabulous books have been published. We just haven't been able to see them displayed in our local bookshops. So here they are, our favourite books over the past few dark months which we can guarantee will brighten up your summer.
Hamnet by Maggie O'Farrell. Our absolute favourite read so far this year and, I think, a very likely contender to win the Booker Prize. Hamnet is a fictionalised account of William Shakespeare's son's death (I didn't even know he had one). In fact, very little is known about Shakespeare's family and their life in Stratford, but O'Farrell makes up for it in this tender, moving and dramatic story. It's been a while since a book made me cry but this one did. A definite must-read.
American Dirt by Jeanine Cummins. Sixteen people at a family birthday party are mowed down by gunmen in the shocking opening scene of American Dirt. The sole survivors, Lydia and her 8-year-old son Luca, flee towards 'el norte' with Acapulco's most feared narco baron, Javier Crespo Fuentes, and his henchmen at their heels. Sounds like an action film? Yep. And that's both the appeal and the trouble with this gripping Mexican refugee novel. Hugely controversial in America (more about that in the review) but also hugely readable, this novel will keep your eyes glued to the page until the very end.
Weather by Jenny Offill. Librarian Lizzie Benson lives a pretty ordinary life in New York City with her husband Ben and son Eli. What's happening around her, however, is anything but. Climate change, Trump, threats to democracy, artificial intelligence, drug addiction – there's plenty to worry about. How to absorb it all while going on living is the question. Weather by Jenny Offill puts words to what it's like to live right now and thanks to her playful, fragmented writing style, this book is not nearly as depressing as it sounds. If you liked Offill's Dept. of Speculation, you'll enjoy this.
Summer Light and Then Comes the Night by Jon Kalman Stefansson. Truly original novels are few and far between. All the more reason to hail the wonderfully quirky Summer Light and Then Comes the Night by Jon Kalman Stefansson. It's the portrait of a remote Icelandic town set in the 1990s and if that fails to excite you, I promise that this unexpected, humorous, warm story is worth reading.  Stefansson describes dreams and aspirations, crushed or fulfilled; love and desire, unrequited or reciprocated. Life, basically. His tone in playful, conversational and above all, funny. A breath of literary fresh air.
The Five – The Untold Lives of the Women Killed by Jack The Ripper by Hallie Rubenhold. Rubenhold's book won the Baille-Gifford prize for non-fiction in November, and what an incredible book this is, despite its miserable subject matter. Thankfully, there's no revelling in the gruesome murders at all, in fact, this book is all about humanising the victims who've been so despicably treated by history. I was glued to the page from the start, impressed by the incredible research Rubenhold has undertaken and moved by the terrible plight of poor women in Victorian times. Gripping.
Kim Jiyoung Born 1982  by Cho Nam-Joo shook South-Korea to the core when it was published there a few years ago, unleashing a fierce #MeToo debate. It chronicles the life of Kim Jiyoung from birth to motherhood to mental breakdown and is written in the form of a psychiatrist report. The cold clinical way her case is described is, of course, a reflection of the way she, as a girl and a woman, is treated. That South Korea lags behind in women's lib possibly doesn't come as news but this little book still had the power to surprise and move.
Normal People by Sally Rooney. This is not a new book and you might be sick of hearing about it already but if you loved the TV-series give the book a chance as well. Normal People is a wonderful, old-fashioned love story but with a modern twist that shows you what it's like to be young today. It also somehow transported my back to my own fumbling first experiences with love. Highly recommended.
Summer Reading Suggestions – New York Times
The Best New Books to Read This Summer by Lithub