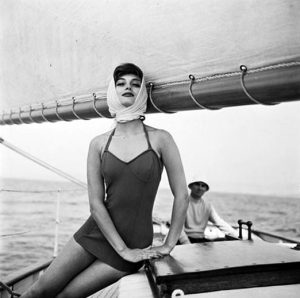 Is there anything better than a summery read to get you into a sunny mood? Or a summery novel to read on your holiday?  To get you into the spirit, we have chosen our top ten summer classics.
The Summer Book by Tove Jansson. I may be partial (being Norwegian) but there's nowhere else I'd rather be in the summer than in Scandinavia with its endless evenings, sparkling clean sea and secluded little islands. No one recreates this atmosphere better than Tove Jansson (creator of the Moomins) in The Summer Book. It's the story of a six-year-old girl and her grand-mother spending the summer on a tiny island off the coast of Finland. Not much happens apart from the ebb and flow of their daily routines, the occasional storm, a boat or two passing by. The magic of this book is in the atmosphere and the little conversations between the girl starting out on her life and the woman nearing the end of hers. Gorgeous!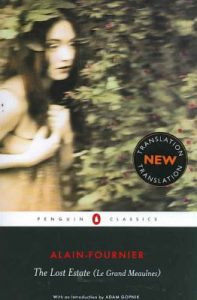 The Lost Estate (The Grand Meaulnes) by Henri Alain-Fournier. The French classic which very likely served as inspiration for F. Scott Fitzgerald's The Great Gatsby. Our narrator, François Seurel, is the bookish son of a schoolmaster, residing in a provincial French village in the 1890s. Passive and impressionable, he yearns for adventure, but will never be the architect of his own life. When the charismatic adventurer, Augustin Meaulnes, comes to board at his home, Seurel's life is changed irrevocably. Bohemian parties, magical nights of music and laughter, feasts around blazing fires, magic lantern shows, and wandering minstrels ensue as does the experience of first love. Magical!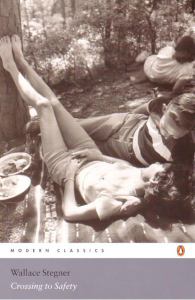 Crossing to Safety by Wallace Stegner. The long-forgotten but fabulous novel Crossing to Safety by Wallace Stegner is the story of two couples, Larry and Sally Morgan and Sid and Charity Lang, life-long loyal friends, soul mates, occasional competitors and mutual supporters who spend their summers together by a lake in Wisconsin. Stegner's description of atmosphere is stunning, be it the tension aboard a capsizing sailboat, around a barbeque gone wrong or the peace of a solitary early morning walk through a dewy forest. Stegner makes us feel present. If you're in the mood for a contemplative and exquisitely written novel, reach for Crossing to Safety.
Tender is the Night by F. Scott Fitzgerald. Partially based on F. Scott Fitzgerald's own life, this portrait of a crumbling marriage set on the French Riviera in the 1920s has all the requisite glamour, wealth and beauty that you'd want from an indulging summer read. Dick, a psychiatrist, and Nicole, a wealthy heiress, spend their summer surrounded by American friends. Not all is well, though, with Nicole who suffers from mental illness. A 17 year-old actress and a murder add to the complications. Fitzgerald regarded this as his best novel, I still prefer The Great Gatsby, but as a read to get you into a summer mood it's perfect.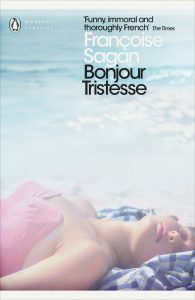 Bonjour Tristesse By Francoise Sagan. The ultimate example of summer as an aphrodisiac. 17-year-old Cecile spends her holiday on the French Riviera with her playboy father Raymond and his glamorous girlfriend Elsa. Enter Anne, Cecile's godmother and Elsa's polar opposite, who sets off a chain reaction of jealousy and betrayal. Judged amoral and scandalous when published in 1954, particularly since Sagan was only 18 years old at the time, this book's power to shock is diminished today. The attraction of the hedonistic, glamorous Riviera life-style as entertainment, though, never dates.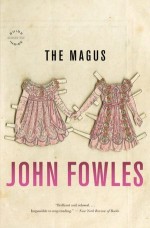 The Magus by John Fowles. Few novels have grabbed hold of me as much as The Magus. Oxford graduate Nicholas Urfe takes up a job teaching English at the Greek Island of Phraxos. Bored and lonely, he starts wandering the arid, pine-clad island and stumbles upon mysterious, wealthy, recluse Maurice Conchis. Soon Nicholas is entangled in Conchis' psychological games and unable to determined what's real and what's imagination, and so is the reader. By the end of this novel you'll be as confused as ever, and that's part of the point. An unputdownable, hypnotic mind f•••!
The Go-Between by L.P. Hartley. Full of hope and youthful enthusiasm, Leo strides into the 20th century. He's been invited to stay the summer at his boarding school friend Marcus Maudsley's grand estate in the English countryside, a dream come true for the bank clerk's son. Once there, Leo gets entangled in the dangerous secret passion between Marian, Marcus' beautiful sister, and local farmer and 'lady killer', Ted Burgess. Stifling summer heat lies like a heavy hand over this coming-of-age novel about sexual awakenings, social class and betrayal. Excellent reading.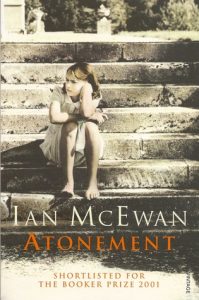 Atonement by Ian McEwan. Another novel set in a grand house in the English countryside with a plot not dissimilar to The Go-Between (perhaps McEwan's inspiration?). Cecilia, the daughter of the house, secretly falls in love with Robbie, the housekeeper's son. This doesn't go unnoticed by Cecilia's 13-year-old sister Briony, whose vivid imagination, immaturity and misunderstandings will affect the lives of everyone involved. Atonement, possibly McEwan's best, was turned into a exquisite Oscar winning film which I've just reminded myself to watch again. If you haven't already read this, now is the time.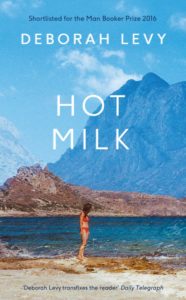 Hot Milk by Deborah Levy. Rose and her daughter Sofia arrive in a small Spanish fishing village – a strange, dreamlike place caught between the searing heat of the desert and the mesmerising pull of the sea. They are desperately seeking medical help and salvation. Rose suffers from a mysterious, inexplicable illness, which Sofia, trapped in an unhealthy co-dependent relationship, has spent her life trying to understand. The reader is left almost gasping for a break from the feverish tension that Levy creates and the surreal, dreamlike quality she gives to her prose made this unusual book stand out for me.
The Leopard by Guiseppe Tomasi di Lampedusa. For a proper summer feel, try this sensual and sensuous Italian classic set in the 1860s amongst the arid hills, frescoed palazzos and turquoise seas of Sicily. It's the story of the aristocratic Salina family's decline, of ageing and mortality, of politics and passionate love all mixed up into a fabulous Italian literary feast. It is the time of Garibaldi's unification of Italy and political changes are sweeping the country. The novel centres on the House of Salina's formidable family patriarch, Prince Fabrizio as he watches the family's feudal power and finances slowly disintegrate. Lampedusa's descriptions of landscapes, people, clothes, interiors, and smells are sublime.