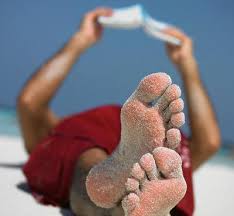 Do you prefer to bring 'light' reading on your holiday or are you one of those who sees it as a chance to dig into some more heavy going titles? I oscillate between the two, so I'll suggest a bit of both.
On the 'light' side are two great, for very different reasons, books that I have just finished: The Circle(click for full review) by American author Dave Eggers and The Shock of the Fall (full review) by Nathan Filer. When I say 'light', I mean an easy, captivating read that you will fly through. The subject matter of The Shock of the Fall, mental illness, is pretty serious, but the delightful way the book is written makes it a fast, enjoyable read. The Circle is a story from the near future (don't think science fiction) in which the online world have pretty much taken over our lives. It is a very, very funny book, with an important message at the core. A perfect holiday book!
If you are in the mood for something more challenging, I propose American ex-soldier and poet Kevin Powers' The Yellow Birds (full review) about the Iraq war. Fairly hard-core stuff, but written with a sensitivity that only a poet can pull off. A very good novel. Or one of my all time favourites Mrs Bridge (full review) by Evan S. Connell, a lesson in how not to live your life and a novel that will stay with you for a long time.
If all else fails, how about Sum: Tales from the Afterlives (full review) by David Eagleman? It won't take you longer to read than the train ride or flight, and I can guarantee it will make your day!
What do you think about these books?  There are comment boxes at the bottom of every review, don't be shy!
And, just so you know, a mobile friendly version of Bookstoker.com can be accessed from your phone.