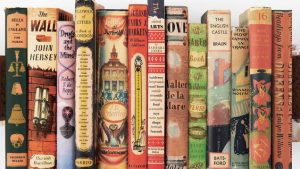 I often get the question 'Which is your favourite book?'; an impossible question for me to answer. I'm simply incapable of picking one book out of all the books I've read. I like books for different reasons and can enjoy an exuberant story-driven historical fiction or a well-researched non-fiction book as much as a quietly contemplative cerebral novel. I don't seem to have one single favourite author either, rather, I have several authors I keep going back to. SO, rather than picking one book, I've chosen my 10 favourite books (I've not included famous literary classics on this list, that will come in a separate post) reviewed on Bookstoker, and even that seemed like a Herculean task.
In no particular order:
The Quincunx by Charles Palliser – A Dickensian mystery set in early nineteenth century England. The Quincunx ( a 1200 page tome, but don't let that scare you away) is brimming with everything you'd expect to find in Victorian London: mansions and graveyards, a nightmarish insane asylum and a cruel boys school. Beggars, prostitutes and villains appear alongside a suffocatingly rigid class system. If all novels were this good, I would never leave the house.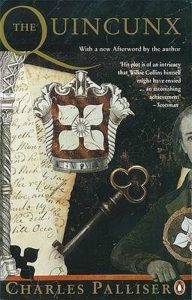 A Scandalous Life by Mary S. Lovell – It's not so much the writing as the incredible story which made this book so memorable to me. The book charts the true-life escapades of the libertine Lady Jane Digby as she slept her way through Europe during the 19th century, ending up as the wife of a bedouin sheik twenty years her junior. Why this book still hasn't been made into a film is a mystery to me.
The Thousand Autumns of Jacob de Zoet by David Mitchell – I've been recommending this book to my friends ad nauseam over the years and this captivating story of the young clerk Jacob de Zoet travelling to isolationist Japan on a Dutch merchant ship in the late 18th century, still is one of my favourites.
A Whole Life by Robert Seethaler – A contemplative little gem of a novel which had me in tears despite its lack of obvious sentimentality. It's the story of Austrian 'mountain goat' Andreas Egger, a salt-of-the-earth type of character whose lonely, harsh alpine village life turns out surprisingly fulfilling.
Alias Grace by Margaret Atwood – Less famous than the seminal The Handmaids Tale, but no less addictive. It's based on a chilling true-life murder story but Atwood's interest in the case go beyond the murder, of course, and into the dark depths of women's, particularly poor women's, standing in 19th century society.
Circe by Madeline Miller – A spellbinding retelling of the story of the witch from classical mythology. Scratch the surface of these famous myths and you will find abuse, murder, rape and abandonment. Madeline Miller's language wraps itself around the reader like an enchantment, managing to convey a classical timbre as well as a modern pulse of truth. This is one of those books that I guarantee will stay with you for a long time.
Being Mortal – Illness, Medicine and What Matters in the End by Atul Gawande – It's not often I read books that I'd call life changing but this is one. Gawande is an Indian/American surgeon and health-care researcher with an interest in choices about assisted living and care for terminally ill people. It's Gawande's talent as a story-teller and comforting, gentle tone that makes this harrowing topic so readable. Being Mortal is a strange combination of unbearably sad and inspirational, and one we should all read before it's too late.
The Blue Flower by Penelope Fitzgerald – A genius of a writer, appreciated by countless authors but less known by the public. Set in 18th century Germany, we follow a philosopher's romantic obsession with a young girl. If you value faultless, contemplative writing, this will be for you. Her lightness of touch and deceptively style writing makes it look easy but, alas, it's not.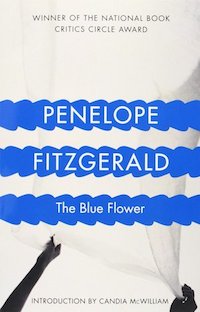 The House of Ulloa by Emilia Pardo Bazan – Pardo Bazan, a Spanish author whom I'm guessing you have never heard of before (I certainly hadn't), wrote this progressive, raunchy and hilarious book in 1886. We meet the gentle, devout chaplain Julián who's been asked by Don Manuel, a prominent noble, to clean up the sinful House of Ulloa, the country estate of his unruly nephew, Don Pedro. Things don't exactly go according to plan.
The Life Before Us by Émile Ajar -This Prix Concourt winner was the best-selling novel in France in the 20th century. Apart from being a darkly funny portrait of an orphaned immigrant boy and the underbelly of Paris, The Life Before Us is a scathing criticism of France's treatment of immigrants, the poor and the old. It is a book that is gut wrenching and heart-warming at the same time; an unusual, funny and moving read.
I promised to limit myself to 10 books but very tempted to add The Go-Between by L.P. Hartley, The Door by Magda Szabó, The Easter Parade by Richard Yates and The Sense of an Ending by Julian Barnes. See! It's difficult!