It's been a long, strange year and summer holidays can't come soon enough as far as I'm concerned. Luckily there now seems to be light at the end of the tunnel and some sort of new normality feels within reach. I've struggled to find books that excite me lately and have noticed I've veered towards lighter reads which should tie in well with some beach reading. Here are the ones that captured my imagination. Happy summer!
We Run the Tides by Vendela Vida. Remember being thirteen? Or rather not? We Run the Tides by Vendela Vida will take you back to your teens the way Sally Rooney took you back to your first love in Normal People. The insecurities, dramas, hopes, lies, friendships, crushes, embarrassments; Vida reminds us what a roller-coaster of emotions puberty is through the story of headstrong Eulabee and her best friend, the bewitchingly beautiful and charismatic Maria Fabiola. Addictive reading.
A Town Called Solace by Mary Lawson. This is a true feel-good book which took me far, far away to a small, imaginary town in 1970s Ontario. Here life throws together the unlikely combination of 8-year-old Clara, her neighbour, the elderly Mrs Orchard, and 35-year old Liam, Mrs Orchard's one time charge. Clara's life has been upended by her 16-year-old rebellious sister, Rose's, disappearance from home. A Town Called Solace by Mary Lawson is a novel about family, trust and personal dramas, big and small. Nothing earth-shattering here just a well-written, warm, everyday story which I really enjoyed. A perfect beach read.
The Lamplighters Emma Stonex. Arthur, Bill and Vince are the lighthouse keepers on The Maiden Rock, a remote lighthouse that rises from the sea off Land's End. One night in 1972 they all go missing, leaving two clocks stopped at the same time, a log describing a storm that never happened, a meal set for two and the door locked from the inside. The case is never closed. Twenty years later a writer sets out to investigate what really happened, by interviewing those left behind and trying to piece together what evidence remains. The Lamplighters by Emma Stonex is a beautifully evocative tale of loneliness, loss and misunderstanding.
Letters to Camondo by Edmund de Waal. The Hare With the Amber Eyes transported us to the rarefied world of the unimaginably wealthy Ephrussi family. Letters to Camondo by Edmund de Waal follows another Jewish family, the Camondos, neighbours of the Ephrussis and, eventually, family by marriage. In 1936, following the death of Count de Camondo's only son, their grand residence was donated to Paris as museum and remains untouched to this day. This is their story. Perhaps not as personal as The Hare With the Amber eyes (which dealt with de Waal's own family), but nevertheless a heartfelt testament to the power of beauty.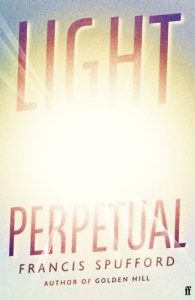 Light Perpetual by Francis Spufford. It's London 1944 and a German bomb is about to hit a Woolworths shop where five young children are shopping with their mums. The first chapter of Light Perpetual by Francis Spufford describes, in harrowing detail, the moment of impact. What would have happened to those five kids if they hadn't turned to 'dust'? This is what Spufford want us to imagine in Light Perpetual, a gripping tribute to lives not lived.
Shuggie Bain by Douglas Stuart. 2020 Booker Prize winner Shuggie Bain by Douglas Stuart is the most empathic and convincing portrayal of an alcoholic I've read. It's the 1980s and Agnes Bain and her three children live in utter misery in the most deprived area of Glasgow. Shug, Agnes philandering husband, has moved on. Soon the older children start looking for the exit too until it's only Shuggie and Agnes left. It's the indestructible love between the two of them that carries this touching novel.
Here's what the newspapers are suggesting you read…