Don't you just love this side of summer? At this point it seems endless, hence the towering pile of books on my desk that I intend to read during the holiday. Maybe this will be the year I have time to read them all?!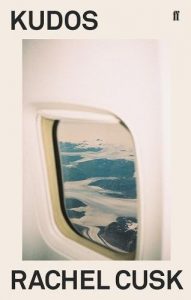 Rachel Cusk's Kudos has been recommended to me now repeatedly by various bookseller so I shall give it a try. It is the third book in a trilogy, Outline and Transit being the two first, but it can be read independently. Like the others, Kudos is a novel of conversations between people about politics, family, art, sorrows and joys. Sounds a bit serious so probably best if you're craving a 'thinking' book.
Standard Deviation by Katherine Heiny should be a lighter sort of read. A man looks at his wife number two and starts wondering if he should have left number one. Something to share with your husband? (assuming you are number one).
I was gripped by Edouard Louis' The End of Eddy, so his recently published History of Violence immediately grabbed my attention at the bookstore. It takes a long hard look at racism, immigration and trauma in the context of a one night stand between two gay men. Written by one of France's most interesting young authors.
I simply love John Steinbeck but unlike many people didn't read Grapes of Wrath at school. Even if you did read it at school, perhaps this is one worth re-reading? I've been 'saving' this for my summer holiday. Can't wait.
Lena Andersson's Wilful Disregard was one of my favourite reads this year. So adding her next book, Acts of Infidelity, to my summer book pile was easy. Another story of complicated love presented with Andersson's trademark dark humour and wise insight. I'm looking forward to find out if this is as good as the last one.
Sheila Heti's Motherhood looks at the monumental decision of having children or not from the perspective of an artist. Heti's previous book, How Should a Person Be? a semi-autobiographical novel was a huge hit. Her writing is known to be extremely funny. Curious to see what this book is like.
Finally, I've long wanted to read Jean Rhys' modern classic Wide Saragasso Sea. It was written in 1966 by Dominica born Rhys as a anti-colonialist and feminist response to Charlotte Bronte's Jane Eyre, with a similar storyline. Nice and short is it too.
The question now is where should I start? What are you reading this summer?
Do you want to see our recommended reading for the summer? Head over to What to read summer 2018?
Or try one of these.